Market insights you can trust.
Sales Link gives you unrivalled access to the most comprehensive market view of new vehicle sales data, analysing sales data for hundreds of franchised car dealers and thousands of transactions. It's completely FREE and provides actionable insights on sales performance and market trends.
Trending vehicles

Keep on top of demand trends within your market, see which trims, and specs are popular

Option Uptake

Track the options consumers are adding to vehicles and how you compare to other dealers

Final Sale Price

Monitor your final transaction price and any discounts against MSRP you're giving vs. the market

Model Mix

Total transaction volumes as well as detail on model and trim performance for your brands and others in your market
What is Sales Link?
Sales Link is the must-have free solution for franchised motor dealers of all sizes, delivering real market insights on new vehicle sales performance.

Use industry-leading JATO data to understand, at a glance, how you're performing in comparison to other dealers in the market and drill down into the granular details of your new car transactions.

Sales Link is your easy, one-stop comparison tool. It compares your data with the rest of your market allowing you to make key tactical decisions with confidence.

JATO data is trusted by OEMs worldwide (and already plays a part in many of the vehicle listing and analytics tools across our industry). We have unrivalled access to up to date spec data and pricing from OEM's to deliver the most accurate sales comparison tool to dealers.
Create your free Sales Link account today
Available for franchised car dealers across the UK
How it works
Sales Link is driven by data supplied from vehicle dealers across the UK. All data is aggregated and annoymised to provide users with insights into key trends and pricing data.
We collect data through secure DMS feeds of new car transactional data and validate this against JATO's global new vehicle specs data.
All data is transferred securely and we have integrations in place with all of the major DMS providers across Europe. If you choose to share your data, you'll see the performance for your dealership(s), alongside a market view of sales data for all vehicle brands.
Sales Link compares what you sell, and how you sell it, with the rest of your market.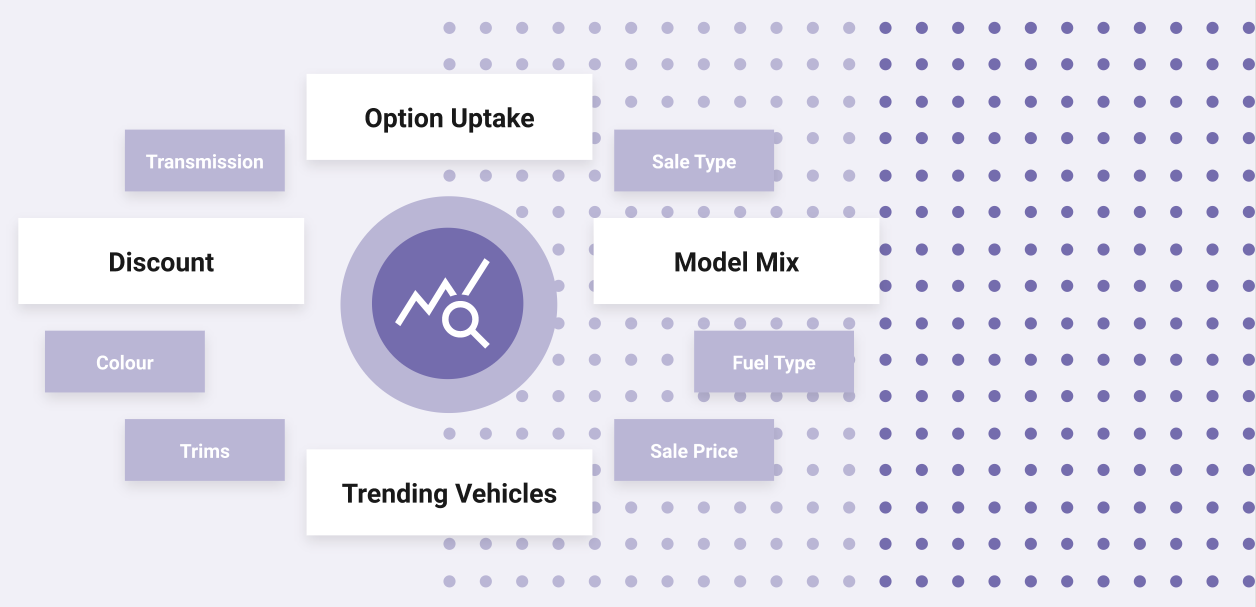 Getting Started
Getting up and running with Sales Link is easy! If you're a franchised car dealership, simply request your free account using your business e-mail address and your account will be verified within a few hours.
For dealers looking to get the most of the application by comparing your data to the rest of the market, we'll need to get a data feed in place. That's easy too, as JATO has data feeds in place with all major DMS providers.
In Sales Link, you can choose to upgrade and request the set-up of a data feed, or speak to one of our Account Management team to discuss the process
Setup Steps:
Account Creation

Sign up for your free Sales Link Account

Use the link in this page or request a demo from one of the team if you want to learn more about the product

Get Access

JATO will verify your account

This will take a maximum of 4 business hours and we'll e-mail you to confirm your access is available

Data Feed

Option to share data

If you want to compare your sales data to the market data, we'll need you to approve a data sharing form. This is available within the Sales Link product

Rich Insights

You are now live on Sales Link

Start analysing your market trends and see valuable insights on vehicle sales data for thousands of retail transactions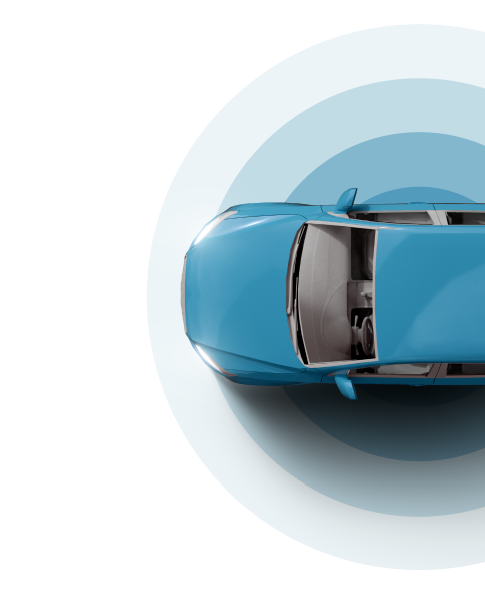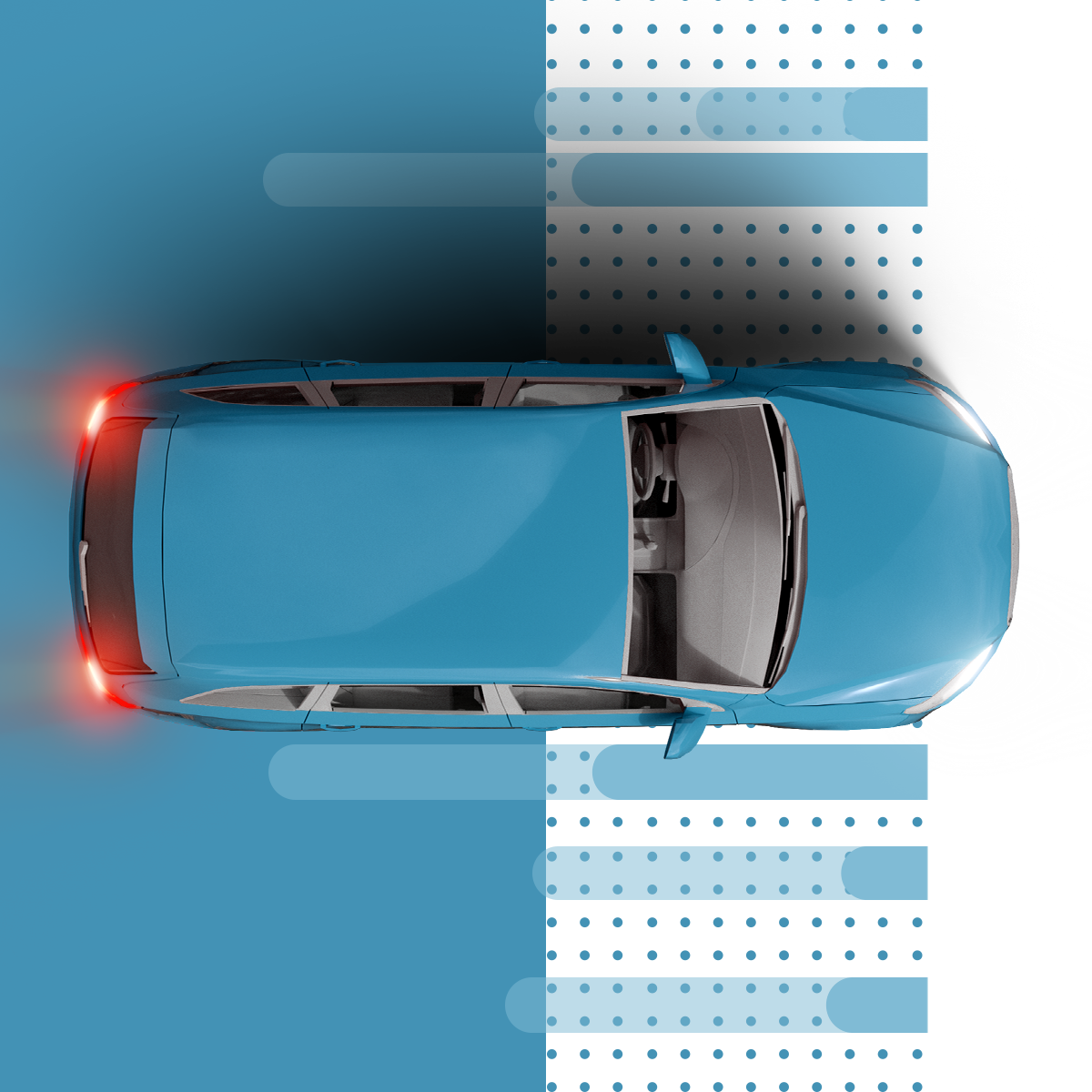 About JATO
JATO is one of the most trusted automotive brands, delivering data and insights to all aspects of the motor industry for nearly 40 years.
Employing over 800 experts around the world, our business supports customers in 52 countries.
JATO's precision intelligence is trusted by over 85% of OEMs globally and its data powers vehicle sales and listing systems the world over.
Global
employees
Operating
countries
Regional
offices